LM: Can you tell us how you got started with Vedic Astrology? I read that at  the age of 14, you realized this was your calling, can you tell us more about this time in your life, when most are still enjoying childhood…How did you know this was your calling?
SB: That is very true, I did realize that Vedic Astrology was the path for me at the age of 14… funnily enough, I was in the playground playing with my friends from school when my Mathematics teacher came running towards me shouting at us to go inside the classroom and study. While he was still speaking with my friends, I was looking at his face & getting readings. I then turned towards him and told him " Sir, there is some tension in your house that is consuming all your family members. Please don't worry, as this problem will get sorted in another 2 months".  The teacher looked at me with a strange expression and sent all of us inside the class. Exactly 5 weeks later, I saw him walking towards my house and I ran inside thinking he was coming to complain about me to my mother.  As you can guess, I was always a mischievous child!  The teacher did speak to my mother, but not to complain, but to encourage and praise my intuitive powers. I initiated at the age of 14 with Vedic Astrology, when I realized that I was blessed with psychic powers to predict the future of a person by seeing his/her face, without even referring to the horoscopes. It was then that I decided to pursue astrology in depth.  Stars always used to fascinate me and I always prayed to Maa Kamakhya and that was how I realized astrology was my calling.
LM: What is Vedic Astrology? What are the benefits of knowing one's individual Vedic Astrology Chart? How does it differ from Western Astrology?
SB: Vedic Astrology is a form of astrology derived from the traditions of ancient India dating back hundreds of centuries. References to Vedic Astrology can be found in our sacred books like Ramayana, Mahabharta and was widely referenced during the life of Buddha. Studies of individual Vedic charts help individuals in understanding their life paths, including all negative and positive aspects.  Individuals can then accept and prepare themselves for a new destiny.  By knowing one's individual Vedic Astrology chart I am able to help them in resolving perplexities involving the planetary influences utilizing mantra,  anushthan and other remedial measures.  Vedic Astrology is the science of potentials and probabilities.
Western Astrology is basically concerned with the psychological and thinking patterns of an individual and concentrates on the mathematical relationships between the planets. Vedic Astrology on the other hand is more concerned with the individual's spiritual power and karmic patterns and how they are going to unfold during the present life of the individual.  So Vedic Astrology is not as concerned with who you are, but how your life is going to unfold.
LM: I read that you are an ardent devotee of Maa Kamakhya, can you tell us a bit more about Maa Kamakhya and what drew you to her?
SB: Parvati (known as Sati in her previous birth) is the power (shakti) of Shiva. Maa Kamakhya is another name for the shakti (Sati) and she is a goddess of tantra and supernatural powers. The Maa Kamakhya temple is situated on Nilachal hill in Guwahati.  This temple honors the Mother Goddess Kamakhya, the essence of female energy.
I had come across this divine name during my studies of the Maha vidya's , for reasons unknown to me, I started praying and meditating on Maa Kamakhya's name every time I closed my eyes in meditation. I visited the temple in Guwahati and felt the power of Maa who helped me in channeling my energies towards my true calling of prediction for others.
LM: What led you to launch Cosmic Vision in 2005?
SB: Cosmic vision was launched in 2005, on the request of my followers, with an aim to reach wider audiences who are in search of guidance on what all options/objects can be used to mitigate or convert the negativity of the malefic planets placed in the birth charts. It explains what effects can be achieved with each product, their prices and correct use. We ensure all products including Pujas & Homams offered through the company are original and certified to ensure peace of mind in the end user's mind.
LM: Can you tell our readers a bit more about Homam and Vedams, their meaning and their value?
SB: Homam (Havan) is a form Of Puja performed for special divinity by invoking Agni – Lord Of Fire.  As per our rituals, we believe that by giving " Ahuti" to Agni (Lord of Fire) in Havans, we give away all our negativity and get back positivity in our lives.
Vedas are our Sacred scriptures who guide us in the way Homams should be performed and the benefits that can be obtained by performing the rituals at the opportune time, in the right way.
LM: Can you provide a deeper dive on the power of mantra, its meaning and some tips on how we can incorporate mantra in our day to day for positive outcome(s)?
SB: Mantras are not composed by human beings and they are special compared to regular words. They are very prosperous in their meaning, and  japa is the way to concentrate on mantras and their meaning.  There are hundreds of mantras, each having their own importance and meaning. Mantras are energy based sounds that create thought energy waves. Chanting mantras out loud, produces physical vibrations, (one of the levels of energy). When energy is combined with mental intent, mantras produce results.
LM: What areas of Vedic Astrology do you specialize in? Can you tell us more about Vastu Shastra and its benefits in our day to day lives?
SB: I specialize  in predictive astrology, corporate astrology, partnership evaluation and match making based on celestial combinations, as well as Vaastu Shastra.
Vastu Shastra is an ancient science of architecture which helps one to garner the natural benefits freely offered by the five basic elements of the universe in which we all live. These basic elements are Akash (SKY), Prithvi (EARTH), Paani (WATER), Agni (FIRE), And Vayu (WIND).
LM: How does one go about getting a Vedic reading from you?  What can one expect to learn?
SB: I can be contacted through my website at www.sandeepbhargava.com.  As I travel a lot, it is easiest to get in touch with me through my website where all my contact details are mentioned.  You can register yourself, giving some elementary details and leave the queries you want answered.  You will be contacted back for a detailed reading as soon as I have all the particulars.
One can expect a complete reading including details on some past issues, personal or professional, as well as any problems that might be in the future and ways to avoid/ minimize their effects by means of suitable remedies that will be designed to work for you.  There are a number of powerful remedies which can be practiced to circumvent problems, these have to be customized and made as accurate as possible to suit individuals.
LM: What aspects of someone's life can Vedic Astrology not predict?
SB: Astrology if practiced correctly can predict anything and everything ranging from World events, (Mundane Astrology ) to individuals life patterns. There is nothing left untouched from Astrology, everything has a time of origin and its end. We can get to know all about past, present and future by rightly calculating the transits, aspects and placement of planets of the concerned individual, group of people, country, world. So, just about all areas of life can be predicted, given that the astrologer is qualified.  One eternal truth is that we all are human beings and we cannot change the way God has intended us to live but with accurate readings and by practicing remedial  measures in the form of Prayers, Havan, Charity or Stone therapy, we can always reduce the effects of negative planets.
LM: How can one modify what his/her Vedic Chart reveals?
SB: Remedial measure is the unique feature Of Vedic Astrology (Jyotish) that allows one to solve his or her problems by modifying the karma through Vedic ways. It lessens the negative energies of one's karma to bring peace, harmony and prosperity in life.
Studying the Vedic chart of an individual, an astrologer will be able to predict the good times and the rough patches in one's life. In some cases, even if the event cannot be circumvented, an early warning gives the individual enough time to be prepared and take adequate measures to decrease the impact.  As maybe an event is meant to happen, but by taking some precautionary actions, the client may be able to deflect the severity of the outcome.   In some other cases, proper remedies might help in creating all positiveness and remove all ill effects completely. Jyotish Remedial Measure means a conscious effort which may include chanting (Japa) of Vedic Prayers (Mantras), wearing of gemstones (Ratnas), fasting (Upavash) on certain days, wearing amulets (Yantras Or Kavachas), donating to the poor (Daana), offering selfless services (Sheva) to others, contributing to Vedic Fire-Rituals (Yajnas), etc. Remedy is a very powerful tool and by following it, there may be great or even drastic change in the person's life.  No remedies are sufficient to rectify the dosha of our life's karmas, but the above remedies will be helpful to reduce the intensity.
LM: One often wonders about fate versus free will. Can you tell us a bit more about the difference. According to Vedic tradition, is  everything predetermined?
SB: I like to use the word destiny more than fate, as even the sounds of these words carry various ominous types of connotations, and the word "Destiny" carries a softer vibration than the word "Fate."  As indicated above, some kinds of events are fated or pre-determined; other effects will bring certain potentials, but free will may be used to deflect the outcome to a certain extent.  My mentor in Vedic Astrology was of the opinion that we have 30% free will, even though we would like to think that we can orchestrate all the situations and outcomes of life by our own intelligence and self-determination.  Yes, according to Vedic tradition, a greater role of predetermination plays a role as astrology is linked to the theory of Karma and the Cycle of Rebirths. Sometimes pre-determination and free-will interplay with each other to determine the final outcome.
LM: What role does divine intervention have in changing the  predestined course written in one's Vedic Chart?
SB: Nothing happens in this world without God's will and blessings. God has predestined everyone's destiny and set every one on their paths. Divine intervention plays a very major role in modifying the predestined course. In one way, even a meeting of an individual with a qualified astrologer, who can correctly predict future incidents is an act of divine intervention. Following of remedial measures in its true essence, is another example. Good karma is a way of  achieving God's blessings, hence being good human beings and keeping your heart and intentions clean goes a long way.
LM: Over the years, as you've been providing Vedic readings, how do you think your readings have helped others improve their day to day lives?
SB: I have been predicting for years and my clients have given me overwhelming responses from their experiences with me. My predictions have improved and enhanced the lives of people, no matter who they are, or where they are born, which religion they follow. My knowledge of shastras and predicting facts of life have helped my clients realize their true potential.
LM: For those who are skeptical about the validity of Vedic Astrology, what can you say to someone like this about the benefits of being open to Vedic Astrology?
SB: If the person approaches me with a challenging attitude, I would say nothing to that person.  If the person were sincere but also skeptical, and thus needed some kind of verification of the efficacy of predictive astrology, then I would point that person to a compilation of various predictions I had made in the past which came true. I would also venture to tell that person – given access to their horoscope – about various things that should have happened in their past in order to give them faith that the science of the stars can see the past, the present, as well as the future. So any astrologer who has been practicing long enough, will have numerous examples of correct predictions, and that should help someone who is skeptical about the power of Vedic Astrology.
It sometimes works best to interact with other people who have experienced the power of astrology firsthand. Hence,  it might be worthwhile for this person to mingle with other people who have had a Vedic reading done.
–
About Aacharya Sandeep Bhargava:
Aacharya Sandeep Bhargava is a distinguished personality in the world of astrology. He has been providing astrological consultations throughout the world to his clients for the past 19 years.
He is also an eminent Palmist, Numerologist, and Vaastu Expert. He specializes in Predictive astrology, Corporate Astrology, Partnership Evaluation and Match Making based on celestial combinations.
For more information, please visit the Cosmic Vision website
LM: You have practiced as an intern Ayurvedic doctor in Kerala, India – how did you first get involved in Ayurveda? 
NP: My introduction to Ayurveda is very characteristic of how my life unfolds. I was young, straight out of university and in a well-paid public relations job. I had already started meditating regularly, which was a gift in my life born out of a bad relationship that had ended. So already with a vested interest in finding peace and wellbeing, my big luxury at the time was 3 or 4 private practices a week with my first Yoga teacher. One day, on the mat, I mentioned I wanted to go back to study Naturopathy. He said: "There is a Naturopath on every corner these days, go study Ayurveda, it is much more in line with Yoga". I remember thinking "Ayur what?". But the next time I went to the Natural Therapies College to pick up a prospectus, there was this one paragraph written "First time offered in Australia, a diploma in Ayurvedic Medicine" and I knew I had to follow that path. Within a few weeks, I quit my job, moved out of my apartment because I could no longer afford my rent, moved back with my parents, and they said "What are you studying again?". I walked into that first class, knowing only those few lines I had read in that prospectus, with no idea of what lay ahead of me, but my heart was so content. It has been an incredibly enriching journey ever since.
LM: How can people incorporate the principles of ayurveda into their daily lives?
NP: The most important aspect of Ayurveda is the invitation to get to know one's self and unique system intimately. It honors the physical body, our humanness, with all its wisdom, and encourages us to listen attentively and meet our needs with loving care. As an extension of this, it recognizes that our body is an extension of the body of Nature – Mother Earth – and promotes a matriarchal or a body affirming system of spirituality, namely Tantra Yoga: being human is the same as being spiritual. This realization has important consequences as to how we choose to live. Ayurveda is also very practical so it offers us the 5 great elements (Earth, Water, Fire, Air and Ether) and the 3 doshas (Vata, Pitta and Kapha) so that we learn to see ourselves and our surroundings beyond form and can become our very own alchemists, using food, herbs, cleansing techniques and lifestyle choices. It is very empowering.
LM: Was there a particular person or event that really inspired you when you first got interested in the work of healing?
NP: I have been blessed with great teachers and healers. My first inspiration, fourteen years ago, was my psychotherapist and Gestalt counseling teacher, Maria Dolenc who taught me about emotional intelligence both personally and professionally, she was a great role model for me. Then my Yoga teacher Yogi Caru Candra had a profound impact on my journey. Both my husband and I would go to his classes as well as see him privately a few times a week. He was incredibly generous and gracious with his knowledge and in his teaching style. My practice was transformed so much so that since he left Sydney for New York, I have not found a teacher!
LM: You were initiated by Sri Mata Amritanandamayi Devi in 2000, can you tell us more about this experience? What drew you to Amma Ji, your ongoing relationship with her, how has it benefited you in your day to day?
NP: I was visiting Poonthottam Ayurvedasram in Kerala, where I would return later to work as an intern. I thought I would leave myself a few days to travel before my return flight back to Sydney and asked my teacher, Dr Ravindranath, the founder of the hospital, where he would suggest I go. Being a highly spiritual Vaidya (healer in Sanskrit), rather than directing me to cultural places of interest, he directed me to Mata Amritanandamayi Devi's Asram. So I took the boat on the spectacular backwaters of Kerala and landed like a tourist on her doorstep, not knowing who She was. That night, I happened to be in the dining area for dinner (which at the time, was simply a concrete slab on the ground) when Amma walked in very spontaneously. She was surrounded by only a few people so I had the opportunity to get very close to her. But as close as I was, it was still hard to see her face, she was radiant with so much light, that I found it difficult to focus on her features. I was captivated by her beauty, and an immense love in my heart was cultivated in her presence. This was the most important awakening in my life. A few months later, in 2000, she toured in Australia, and I took initiation from her, and she blessed me with my mantra. To have a personal mantra from a being like Amma is a rare blessing, the lineage we connect to is so important. I have used that mantra daily ever since in my Bhakti practices and with that, the guidance that comes from her is strong and clear. Over the years, she has directed me spiritually to study with the Persian Sufis, and with the International Society for Krishna Consciousness, all the while I was still using her mantra. In my daily meditation, she has telepathically consoled me and given me answers when I have felt lost and in pain. I cannot express enough the gratitude I feel for her presence in my life.
LM: What lead you to specialize in Yogic and Nature based Psychotherapy in your practice?
NP: When I first opened my practice, I thought I would be doing pure Ayurveda, but I very quickly realized that as clients came through the door, sometimes with physical symptoms and sometimes not, I could feel the energetic or emotional cause under their pain. Perhaps because of my natural sensitivity, alongside the many years of practice on the mat and on the cushion, plus my own healing journey and personal investigations, I had an innate understanding of the spiritual body and its ability to heal the other bodies. So I made a decision to not use herbs and focus instead on the chakras, and incorporate more counseling techniques, massage and flower essences as well as Yogic practices such as meditation and breath work, all supported by Ayurvedic principles, nutrition and lifestyle practices. Anodea Judith's book entitled Eastern Body, Western Mind had a big role to play in how I approach healing. Another great influence in my work has been Shamanic Healing techniques, which overlap a lot with Ayurveda: the fact that we are made whole, one with Nature, and that just as She is creative and sustainable, our systems are too. There is nothing that cannot be healed or used creatively to raise consciousness and help other beings.
LM: How do you adjust your yogic teaching to the needs of individual clients?
NP: That is Fabio's specialty – apart from being a loving partner in my life – he is a naturally gifted Yogi and charismatic teacher.  He has this incredible practical intelligence about him that guides him creatively.  For instance, he has developed, "Freedom Yoga" where each student gets a private consultation with him first and he designs a unique practice that suits their needs.  Then in a group class environment, each student brings their own practice onto their mat while Fabio guides, and adjusts them personally.  It is respectful, intimate and empowering for students to develop and deepen their Yoga.  They get into their 'zone', in their bodies, and have their practice reviewed and re-designed as they evolve.  He is also very passionate about Yoga in Nature, where rather than being on a mat, you are immersed in Nature and use the elements, trees and rock formations as your base.  He ran a Himalayan trekking retreat last year in this fashion which was an incredible experience for all the participants doing asanas, pranayma and meditation in a stunning setting at high altitudes, the photos of which are on the Saffron Rose website.  He is taking another group on a different Himalayan trek in September this year, if anybody is interested, there are still a few spaces left.  For more information, click on saffronrose.com/sr/retreats-india-yoga

LM: How does yoga work with the ego?
NP: I have found that there is a lot of talk of ego in spiritual circles but not much of it has been made practical or put into context. The development of our ego is a healthy necessity in our spiritual evolution; we cannot surrender what we don't have. We need to know who we are before we bow sincerely to another, and our self-esteem can only be strong when we have healthy boundaries in place in our relationships. I would go as far as to say that it is dangerous for us to follow a particular spiritual path without having first done the emotional groundwork.  I have witnessed too many despicable cases of power and sexual abuse in various organizations that parade under the name of Yoga or "spiritual'. The ego gets a bad rap but it is only a problem when we get stuck there and don't move beyond it to awaken empathy and compassion in our heart.
Another important point to make about the ego is that it is related to the formation of our personality, a topic well researched by psychologists. For us Yogis, the personality is a dysfunction for we are striving to know our true Self or Higher Self. Yoga aims to break down our personality structure so that we can see who we are underneath. But when we get on that mat, we are not educated or prepared for this, as disciples were by their gurus in ancient times. Back then, you either were a Yogi and knew what kind of life you were in for, or you were a householder, mostly by choice. Of course it is a good thing that today Yoga has been made more accessible for everyone, but here is the cost: by the time we come to Yoga in our Western society, we have already built an entire life on top of our false personality. So after years of practice, when this crashes, taking with it, all our relationships, our health, our careers, our mortgages etc… it is a painful loss. We need to have much inner strength, faith in the philosophy and the loving guidance and support of a wise teacher. When I think of the ego, I like to think of the Zen Buddhist Koan that asks "How do you stop the drop of water from drying out?", the answer to which is: "You put it into the ocean".   At the end of the day, we need to remember that life is a compassionate process and it is that beautiful.
LM: What is your favorite asana?
NP: I cannot say I have ever had a favorite asana, but there is one that brings back memories that make me smile. When I was in Hanumanasana, my teacher Yogi Caru would purposefully keep me there longer by making random conversation that would make me laugh.
LM: Tell us about your career as a holistic health counselor. How did you break into the field?
NP: I must admit I never planned on this career! My great dream from the time I was a very young girl was to work for a humanitarian organization. So I studied Psychology at university alongside Political Science and actually did my Masters in International Relations, hoping to work either for an UN body or a NGO. But I never got a single job that I went for. Even when I had worked as a volunteer for UNICEF in Sydney, they told me I lacked enough experience when I applied for one of their positions. So it was out of a sense of frustration but also an interest in healing myself after a series of bad relationships that I went back to study natural therapies and started my practice. There was for a long time, a sense of insecurity as to how I am going to make a living from this and when am I going to finally find my Life Purpose where I would feel fulfilled.
One day, a client who was very successful in her corporate career asked me to review her CV and give her some feedback on it. I remember reading it, shocked that my own CV was written in much the same way, and I thought "I cannot even blame it on my CV or presentation skills that I have not gotten my dream job". That day, I resigned myself to the fact that with my unconventional career choices, I am completely unemployable and hence need to make my own way in life.  Only in recent years, have I found much joy in what I do, and know that it works for many reasons; practically, it works around a family with young children, spiritually I am able to express myself freely and professionally, I am beginning to see the humanitarian impact of my work. I feel truly blessed.
LM: With all the great work you do, from: your consultations, holistic counseling, intuitive life coaching, meditation, a personalized Yoga (Asana) practice, Yogic cleanses, nutritional advice, food or herbal remedy, Australian bush flower essences, or an energetic healing massage…how do you recharge your batteries, get back to self after a long day?
NP: Not only do I do all that work, I am also a mother of two young children! This is an important point for all practitioners: Love only heals. Understanding this has certain consequences in day to day life and work. I am repeatedly asked by my students how do I protect myself when I work so much and so intensely with people? I don't believe in the need to protect, or anything that promotes fear and separated-ness.
What I believe in is the power of humans to embody Love, hence the absolute necessity of maintaining my own meditation practice so that I am connected  spiritually all the time, and embody 'Her' (the Goddess) and do 'Her' work. It is not the personal energy of Natalia that gets used up. But as Natalia, I still need to maintain my body at a high frequency so that I can be the temple that holds this energy, and follow up on 'Her' instructions. So I make sure that apart from good sleep and a healthy diet, I regularly do some exercise which, depending on my energy levels of the day, can be a walk or a run, but always amongst trees and Nature (we do live in stunning surroundings amongst pristine beaches and National Parks), and I also practice Gabrielle Roth's 5 rhythms dance. I am a big fan of her work.
LM: Can you describe a typical day (or week) of work for you.
NP: A typical week is pretty full! Fabio my husband, being a Yoga teacher works random hours,  like some early mornings and some evenings but somehow we have found a balance that works so that we get to share a lot of the parenting, as well as time together as a family. Due to the nature of our work, we don't have what other people call weekends. After my meditation, I do the morning routine with the children and take them to school. We have chosen to send them to a Steiner School, which is a 25 minute drive away, so I do a fair amount of driving in a day. The school requires quite a bit of parent involvement too, so there is always an activity or a festival that we help in or attend.
On the way back to work, I stop for my coffee (yes I really enjoy this vice of mine…), where I catch my breath, check my appointments and my 'to do' list, return phone calls, catch up on any unfinished readings etc…Some days are full with private clients, and I have some odd evening hours as I have to consider the time difference for my Skype clients in the US and in the UK. Some days I leave free to do administration, writing, organizing retreats or all the details that go into running a family.
I fit in a run in Nature, or do my dance practice in our studio. I teach one meditation class one evening a week and teach on a couple of Yoga teacher trainings so I am either preparing or delivering workshops here and there. We tend to share most breakfasts and dinners with our children, and it is noisy and messy, like every other family. Then it is reading time with them, and helping to put them to bed fairly early. As you can imagine, we are strict on routines, healthy food and lifestyle. Once they are in bed, we do more work, and read and I will eventually move back towards my meditation cushion around 21:30 before bed. We don't tend to be very social… apart from work connections, we have only a few friends that we really enjoy spending time with, mostly like- minded families.
LM: Can you share with us the work of The Q'ewar Project, your involvement and how folks can partake/volunteer?
NP: I came across the Q'ewar Project through the Steiner (Waldorf) school. I fell in love with their dolls. They are handmade with so much care and attention, using organic natural materials that they not only feel and smell good, but they also ooze love. So I read more about the project and was so impressed with their intention and creative way of helping the local indigenous women and children in Peru that I wrote to the directors and asked if I could help in any way. The founders Julio Herrera Burgos and Lucy Terrazas created this project, giving the local women an opportunity to use their artistic skills as a means of livelihood. For these women in Andahuaylillas (a small village close to Cusco), economic and social support is a big help as most of them suffer from various problems; poverty, domestic violence, poor education, alcoholism, sexism and so on. The salary they earn through the project not only improves their economic situation but also their independence. They are able to choose their own work hours around their family commitments and their working conditions are highly respectful. They are also provided with ample opportunity to continually develop their skills and heal themselves of their personal hardships. Some can come to work with their young babies while their older children go to the Steiner school that has been built on the same grounds. So I started to sell the dolls for them here in Sydney and support the project that way. I also have found the dolls very useful in my practice for the inner child work that I do with some clients, they even have healing power in them! When I visited the project in Peru last January, I was invited to stay there and meet some of the women. I found the directors to be very warm, wise and sincere. So it is a project that is close to my heart and I can say has a lot of integrity.
Fabio and I are running a Yoga retreat there that includes the Inca Trail to Machu Picchu in October 2014, which is another way that we can visit them and support their cause.  Anybody that is interested, please contact me or keep an eye out for details to come on the Saffron Rose website.  Anybody interested to help, can help financially by buying or selling their dolls, making various donations (there are always practical things needed for the Kindergarten children), or visiting for a more hands on approach; they have accommodations for sincere volunteers. For more information, please check out the site
LM: What inspires you?
NP: What inspires me the most is my ability to connect to the Goddess and be of service to Her. And in that, I feel my own creativity getting stronger, fulfilling my innermost dream of being useful for women and children in this world.
LM: Do you have any parting words of wisdom to share with our readers?
NP: I would say follow the path of Love. It may take you through a perilous journey, and it may not always feel warm and fuzzy, and sometimes you may need to embody the strength of a warrior, but it will always lead you to the Sacred.
–
About Natalia Perera:
Natalia Perera works as a spiritually inspired teacher and practitioner of ancient Nature based knowledge and practices to encourage self-awareness. She has been a worker in a Sydney women's refuge, an intern Ayurvedic doctor at Poonthottam Ayurvedasram in Kerala, India and a lecturer in the Ayurvedic Medicine faculty at Nature Care College in Sydney.
In her private practice, she specializes in Yogic and Nature based Psychotherapy, drawing upon her training in Psychology (Masters from University of New South Wales) and Gestalt Therapy as well as her 16 years of study and experience with Yoga, Meditation and Ayurveda. Her consultations aim to identify the core imbalances underlying presenting physical health symptoms, mental or emotional weaknesses, relationship issues or simply, lack of fulfillment in life. Natalia then uses practical tools from the Vedic and indigenous traditions to help people overcome these, raise their vibration and fulfill their inherent potential. This may involve holistic counseling, intuitive life coaching, meditation, a personalized Yoga (Asana) practice, Yogic cleanses, nutritional advice, food or herbal remedy, Australian bush flower essences, or an energetic healing massage.
Natalia is most passionate about encouraging people to live fully on the solid foundations of a higher consciousness. She is especially captivated by the mystical path of Yoga, was initiated by Sri Mata Amritanandamayi Devi in 2000, and continues to be guided by the Divine Mother, ever so gratefully . She lives with her family, in Sydney, Australia.
For more information, please visit the Saffron Rose website
LM: I really liked your dedication for the book…Alone and without his nest shall the eagle fly across the sun, by Khalil Gibran. Has Khalil Gibran's work influenced your own? In what way?
BEM: I was exposed to Khalil Gibran in my teenage years. I somehow acquired a copy of "The Prophet" and remember thinking I had stumbled upon some rare wisdom that no one had found yet. Lol.  Little did I know at the time that this book had been read and studied by millions. The above quote is from "The Prophet" and I thought it was very appropriate for "Shambhala". It is in leaving the proverbial nest that one is able to fly across the sun and reap all that heavenly beauty. The metaphor for me is about leaving your comfort zone in order to grow, spread your wings and fly.
As for Gibran influencing my work, I would say it has but in a way that everything you are exposed to in life influences all that comes next. I believe that there are no original ideas that one idea spawns from the previous and on it goes in an endless cycle, all borrowing from each other, beginningless and infinite. I know many have an issue with the term "beginningless" since we all want a creation point, a start point, an origination yet if you trace anything back you will never find a beginning, it's all interconnected, like a circle not a line, it all goes around and comes back around. I would not say I was as influenced by Gibran's work as some others such as Joseph Campbell, but it is definitely a spice in the soup and I have much respect and admiration for the poet and artist.
LM: Your novel is entitled, Shambhala, can you tell our readers what the word means?
BEM: Shambhala is known in both Indian and Tibetan history and lore as a fabulous kingdom, a pure land where all its inhabitants are enlightened. Entangled in mythology and lore for thousands of years it had later become a Buddhist Pure Land and when the mythology reached the west, it influenced both Buddhists and non-Buddhist alike, there have been many an expedition where people have sought to find this pure land. Many believe that the kingdom actually exists someplace in the Himalayas, others believe it exists in our hearts as a visionary or spiritual kingdom we can all access within ourselves. The answer? Well I believe each individual has to answer that for themselves.
LM: In reading your bio, I saw that you have been practicing Buddhist Psychology and Yoga for many years. What are the top three major tenants of these two disciplines that you feel our audience could benefit from understanding deeper in their individual day-to-day lives?
BEM: I came to the practice of yoga when I was about 18 years old. I had bad back pains and yoga helped me to alleviate them and ultimately help eradicate them. What happened was that the art of meditation was then introduced to me and opened me up to an entire new world within myself. When I came to study Buddhism I loved the meditation aspect, yet began to find that it's practicality and everyday use proved to be life-changing in bringing more joy and kindness into my life, as I was able to project that forward to others, ultimately allowing me to create a more abundant and joyful life. I could go on and on about how meditation, yoga and Buddhist Psychology have changed my life for the better, yet like all things each has to find their own path and each experience will differ. I subscribe to the adage that Buddha and many other masters have told, take what works for you and discard what doesn't and make all of it your own. So you practice and practice and practice the mechanical stage, the methods, but ultimately the student must go off alone and make it his or her own, the stage of no mind where you are not trying to do anything, yet simply express the true essence, the very nature of who you are.
So to answer the question of what are the top 3 major tenants of yoga and Buddhist Psychology: For both Buddhist Psychology and Yoga, I would have to say; 1. The ability to accept what is going on in our lives in order to gain clarity 2. The ability to change it as we stop relating to a fixed and limited self and realize the true essence of who we are which is limitless 3. The ability to change the world for the better by first changing yourself. As Gandhi said "Our greatness lies not so much in being able to remake the world but in being able to remake ourselves".
LM: As you started to think about writing Shambhala, were there certain authors that inspired you?
BEM: I would say that Joseph Campbell had been a major influence on this book as his work and study on the hero's journey was paramount in the creation of "Shambhala". The book is also very much influenced by the teaching of Buddha, as well and in fact the teachings of Jesus Christ, I found that Jesus and Buddha were saying basically the same thing and ultimately I believe that all masters have said the same thing. Beyond the perversion of corporate religion and mistranslations lies a beautiful message of unity that all masters have come to realize. Although these masters are not "authors" their work has been authored by many and has influenced the book indefinitely.
LM: Can you tell us a bit about your motivation for writing Shambhala and your visits to India?
BEM: For me, and many others, India is such a beautifully inspiring land. As a writer one cannot help but to express prose, poetry and novels with admiration to this ancient world of wonder. I had journeyed to India for my 2nd time for a bit of self-exploration, study and to write a book that never ended up getting written.
As I struggled to write a semi autobiographical book throughout my journeys to India I found myself struggling as I journeyed from the far south up through the west coast of India. Finally finding myself in Rishikesh, one of the ancient worlds of yoga. In Rishikesh I had met a friend from New York who was staying with me for a few weeks, along a hike through the villages of Rishikesh and off into the jungle where we attempted to find a waterfall we were told about, I was inspired to write "Shambhala". I will never forget that day; the ideas just came flooding in as if I was downloading the information. I think every artist knows that feeling when art just seems to create itself from an unknown source. Rishikesh was inspiring me at every turn and I remember just taking copious notes where ever I went that day, as ideas for the book would not leave me alone. I was excited and put the other work aside as I joyfully engaged in the writing of "Shambhala" for the remainder of my time in India and South East Asia which was several more months.
LM: How have your personal experiences (traveling to India) affected your writing?
BEM: Every writer is writing from personal experiences, even if you are writing about someone else you are writing your version of them. India was the canvas for which "Shambhala" was painted. It all started in Rishikesh, as does the book, and follows a journey high up into the Himalayan mountains. The journey Paul (Bahi) goes on is definitely reflective of the journey I took and the people I met and the lessons I was learning.
LM: What was the first thing that struck you as you deboarded the plane, setting foot on Indian soil?
BEM: This second trip to India for me was during a personal transition both of career and spirit. I remember as I first deboarded the plane in Trivandrum, it was about 3am. I had to wait on a line for customs in a very strange land; I remember the colors seemed to be washed out on the tiles and metal-hanging fans gently swayed pushing around the thick south Indian air. Right away doubt came flooding in, "What am I doing here?", I asked myself, I started to doubt my decision to leave my job and my country with a one way ticket to India, I am sure jet lagged and the cold I acquired in New York the day before departure were culprits in this doubt. I really didn't have any plans or aim there in India except for a trip to the Sivananda Ashram in the South for some yoga and reflection. Little did I know of the amazing journey that lie ahead.
LM: You had a successful career working in production for commercial television in New York, what prompted you to leave that world behind?
BEM: That word success is a tricky one. If someone is not happy and does not feel their work is aligned with their purpose then that to me is not success, no matter how much money you make. I did however appreciate the job I had in television, the friends I met and the experiences and lessons I learned there, however my heart was telling me it was time to go. Very often when our heart talks to us we use the brain to shut it out in what is a fear response to something unknown. My leaving my career in TV was a long time coming. For starters I was not on the creative side of what I was doing, although I worked with the writers and creative directors I was more on the management side of producing, budgets, managing and finding locations for shoots, hiring crew and talent and so forth. It was a lot of fun and we definitely worked very hard and played just as hard and some of the experiences and people I met while working at Comedy Central I would not trade for anything, yet there was something missing, some sort of a higher calling if you will. I knew in my heart that I wanted to write and so it began, the angel and devil on my shoulder, the one telling me to stay in the job because its steady, I could save money and buy real estate and stocks and so on and the other whispering that life is brief and if we are not moving forward with what we truly want to do then we are not honoring ourselves and if we are not honoring ourselves we are doing an injustice to the world around us. There were so many levels to why I actually left, but ultimately it was to follow a calling I always knew someplace in my heart I would follow. It was not an easy choice by any means, I left a job in the midst of a recession with less than a year of finances saved up, I bought a one way ticket to India and decided to write a book that I had no idea how or where to start. To some it may have seemed quixotic and foolish yet as Blaise Pascal said, "The heart has its reasons of which reason knows nothing." In hindsight it was a great decision yet at the time I had to feel the fear and do it anyway, as they say in the world of investing, with great risk comes great returns, yet it's the "great risk" part that is unknown and scary.
I think there is an inherent problem today for many young people. They have all these dreams of what and who they want to be and do, yet when they graduate college or whatever they often settle for a position just to have a job, especially in this economy, often we say it will be a "Stepping stone" toward what we really want to do, and many times it is…yet too often, we get stuck on that stone and spend the rest of our lives peering out to what may have been. I took a leap off of that stone without even being able see the next one, which can be a very scary thing.
LM: The characters in this novel are so real…being partial to monkeys, I especially enjoyed Kavi, the wise monkey that Paul (Bahi) meets along his way. In reading this book, I really felt as if I were along for the journey with these visually rich characters. Were you inspired by real people/animals you've met along the way?
BEM: I was definitely inspired by the people and animals I met in India along my journey. Monkeys are very abundant in Indian life, as well as many other exotic animals so I melded personalities of many people and teachers I met with those of the animals I came across. Kavi is such a great character, to me, he is the wise sage and if you check, his philosophies are very Native American which, like Buddhism are timeless because they are not preaching a doctrine yet a lifestyle we can all adopt in order to be of more benefit to others, the Earth and ourselves in a way where everyone wins.
LM: What's your favorite part of the book?
BEM: That's a tough question. I have so many favorite parts, but one part that really stands out is when Bahi rejoins with his wolf friend Ajee, I love the camaraderie they share. When we have a true friend by our side, we are able to open up fully to them and learn all we can, while at the same time enjoying all we do with them. I feel their friendship was one of great respect for each other and without giving anything away in the book, I'll just say that the sadness at a certain point when friends have to part touches me deeply because at some point we all have to part but in ultimate reality we never do.
LM: When naming your characters, do you give any thought to the actual meaning?
BEM: I definitely did. In fact I named Bandar while at this small little sleepy village on the outskirts of Rishikesh. A young boy who ran a roadside chai shop with his father came and sat with my friend and I. This was the day that the idea of "Shambhala" took birth. In talking with the boy he taught us some Hindi, it was that day that I learned that the Hindi word for monkey is Bandar and so the characters name was born. As for the other characters, they all have Hindi and Sanskrit meanings. For example Kavi means wise sage, Kamini means desirable or beauty and so on. The cobra, Muchalinda is named after the protector mythology in the story of Buddha and Ajee and Bharat where actual people I met in India. Ajee is Sanskrit for infinite and endless and if you read into the character in the book you will see why that fits.
LM: Can you share with us a bit more about your second novel, anything you can tell us about the topic, where it takes place?
BEM: I actually have the rough draft of 2 more novels complete. One is nonfiction based on what I teach, you can see much of what I teach on my blog if you wish to, and the 2nd is another work of fiction. I am not partial to talking about my writing before it is finished, I feel it is like eating a meal before it is done cooking but I will share this, it is a completely different story line than "Shambhala," in that is takes place in New York, yet there is a follow your heart type theme that anyone who has loved "Shambhala" is surely to love in this next book.
LM: Did you make any new year's resolutions this year? If so, anything you care to share?
BEM: I try to make resolutions every day, as I feel in order to truly follow our resolutions we must resolve and revisit them everyday or else we tend to stray. I have however renewed my resolve to meditate every morning. Meditation, like all things, works best when we are consistent, even if it is just 5 minutes a day. So if I were to say that I had a new year's resolution that could be it, although I try to revisit this all the time, catching myself as I fall out of practice, like in meditation, I bring my focus back to it. I am big into the moon cycles as well, so for me I try to revisit my goals and aspirations every new moon cycle, this helps me to stay focused on what is important to move my life ahead while in the pursuit of helping others.
About Brian E. Miller: Brian E. Miller is a writer and teacher born and raised on Long Island, New York. Growing up, Brian was always crafting stories, whether written or verbal, exhibiting a passion for storytelling from a very early age. Today his stories invite the reader to view their own lives through the lens of his unique and interesting characters along their journeys. Inspired by the magical places and people Brian has encountered along his own worldwide journeys, he creates stories that are not only fun and engaging but often reflect an underlying truth of humanity. Drawing on the mythology and heroes journey that we all walk in our lives, his teachings and writings entice us to delve deeply into the often dark recesses of the mind, discovering truths that can lead us to a more balanced, harmonious and purposeful life… [Read more →]
About JAIMAL YOGIS As an award-winning journalist and photographer, Jaimal spends much of his spare time surfing and traveling the globe.  With a master's degree in Journalism from Columbia University, his work has been published in The Washington Post, The Chicago Tribune, The Toronto Star, The Surfers Journal, Belief.net, Tricycle, San Francisco Magazine, and many others.  His first book, Saltwater Buddha, has been internationally praised and is the subject of a forthcoming PBS documentary. Nevertheless, he is currently working on a second release, while also traveling on an extensive book tour (along the coasts of course).

LM: Your book is a delight to read.  I came away with similar feelings I had come away with when reading Siddhartha.  There were so many 'A-haa' moments that I experienced.  Without forcing it on the reader, you  share some beautiful prose and help us all to focus on what is truly important — living more mindfully, being aware of our own happiness.  Have you always been on a quest for spiritual understanding?  When did this interest first strike you?

JY: It goes back as far as I can remember. I wouldn't have called it spiritual when I was really young, but I've always had the desire to know what is "behind" so-called reality. I've always wanted to know the source of everything, why we're here and all that.  When I was about 10 years old I was a little pretentious and even created my own religion called Jaimalism. The only tenant was that whatever you firmly believe would become your reality, afterlife included. I joke about it but I guess I'm still basically a Jaimalist.
LM: As a Junior High student, you ran away to Hawaii, equipped with little more than a copy of  Hermann Hesse's Siddhartha.  Can you share with us the reason for your trip?  Before this time, had you surfed, or was this your first experience?
JY: I had this impulsive feeling that running away to Hawaii was going to save my life. I was running into a lot of bad stuff in my hometown – drugs, trivialities, stagnation. I felt bad for putting my parents through all that worry, but running away really was the beginning of my spiritual path and the beginning of a quest to follow my heart, a quest I'm still on. I'd surfed a couple times before that in Cocoa Beach and I'd body boarded a bit, but as I write in the book, it didn't prepare me for what I found in Hawaii. I had to get pretty beaten up before I even started to learn the basics.
LM: In your book, "Saltwater Buddha: A Surfer's Quest to Find Zen on the Sea" (Wisdom Publications, $14.95), you trace your steps through the islands of Hawaii, while also discussing your travels to Mexico, UC Santa Cruz, India and a Berkeley Chinese monastery known for its strictness.  Of all the places you have visited, can you share with us the most spiritual of journeys you have taken thus far?  What was it about that specific trip that left you with a feeling that you were no longer the same person you were when you first stepped out on that quest?

JY: The cool, and sometimes difficult thing about traveling, is that you always come back a different person. The people and places literally become a part of you and you're never the same. I can't say any of the places were more spiritual or more life changing than the other, but India – specifically becoming very close with a Tibetan monk named Sonam, which I write about in an upcoming Shambhala Sun article – stands out in my mind as one of the happiest.  Perhaps it was because we were in the Himalayas. Those mountains will change anyone. Plus, I was coming out of a very sad break-up and just starting to feel my freedom and stability again.
LM: As a journalist and photographer, did you set out to document your story, thus creating Saltwater Buddha or did the idea for the book come about more organically?
JY: It arose organically. I was meditating in my room during graduate school in journalism, very stressed about deadlines, and I felt like I was drowning in bad thoughts: "You're not good enough, etc." I was able to pop out of that bad state by imagining that my bad thoughts were just really ugly waves that I could let pass over me like I do in a stormy surf session. I didn't have to ride any of them, or identify with them. I wrote an article about this kind of surfing-meditation metaphor and that article became really popular online. One of the magazines that republished the story asked me what I wanted in my bio, and I said, "why don't you say I'm working on a book about zen and surfing".  I had only started the book in my head, but a few weeks later, Wisdom called me and asked if they could publish it. I said, "Sure, I just have to write it."
Surfing Buddha By Brandon Duke
LM: You have many friends who consider themselves avid surfers, while also being practicing Buddhists.  Do you see Buddhism being a commanality amongst the surfing community?

JY: I didn't realize how prevalent surfing Buddhists were until I wrote the book, but it's incredible how many I've met since Saltwater Buddha hit the shelves. We're all over the globe. It seems to be a burgeoning community which is really exciting to me.  Most surfers consider surfing spiritual, but a lot of us haven't learned to take the peace we get from surfing into our land lives . Buddhism offers practices that teach you to maintain mindfullness in any situation, surfing included.  I think they're a great combo.

LM: With all the places you have travelled to, what is your favorite place to surf and why?

JY: I still love surfing most in San Francisco with my friends. The water's cold but I just feel at home there. There's nothing like feeling totally at home while floating in the vastness of the ocean.
Dharamsala by Kenji Babasaki
LM: While in India, what did you focus on? Was it a spiritual quest, were you travelling throughout the country?  What was the one thing you remember when you think back to your travels to India and her people?
JY: I was studying journalism and finishing my undergraduate degree in religious studies, but my main goal was spiritual.  I spent about a month in silent retreat up in the Himalayas and met some incredible hermits.  Getting one hermit's blessing was a life-changing experience.  He approached me randomly on the street in Dharmasala.  I've never seen such compassion in a human's eyes.  It solidified my faith in meditation and prayer as a vehicle for improvement and freedom.

LM: If there were one goal you want readers to come away with after reading Saltwater Buddha, would it be that we each need to follow our dreams, live our dreams, create our own destiny?  If so, why do you feel that this is important to each of us as we travel down this road called life?
JY: Yea, I'd like everyone to have the faith to follow a dream. But I think it's important to do so without being caught in a narrow result. To follow a dream, or to follow your heart, and not be attached to the outcome, remain open to life and what it brings, is an art I'm still working on. But I have a hunch that that art is ultimately how we can be free and happy while still living in the world.
What do we mean when we say someone or something is normal?
All of us compare ourselves to others and wonder how we fit in, and if we are "normal"
In his new book, Delusions of Normality: Sanity, Drugs, Sex, Money and Beliefs in America, J. P. Harpignies marshals considerable evidence to persuasively argue that we Americans are collectively far less mentally stable, far more corruptible or financially irrational, far druggier, far more covert and kinkier in our sex lives and [Read more →]
Vesak or Visakha is an important day for the followers of Buddhism, it is a time for rededication.  The day when Gotama Buddha`s birth, enlightenment, death and his achievement of Nirvana are celebrated with lots of fervor.  The festival is also popularly known as Buddha Purnima or Buddha Jayanti.  Generally celebrated in the month of May, the festivities take place on a full moon night (the legends say that Buddha`s mother, gave birth to him on such a day).
Though the exact date of Buddha`s birth is unknown, the decision to celebrate Vesak was taken at the First Conference of the World Fellowship of Buddhists in 1950 in Sri Lanka.  However, in Buddhist tradition,Vesak had been celebrated for a long time.  Today, in almost all the Asian countries, this day is a public holiday.
Devotees are enjoined to make a special effort to refrain from killing of any kind and are encouraged to partake of vegetarian food for the day.  Though celebrated in different ways in different parts of the world the essence of the celebration is the same everywhere.  On this auspicious day,  all the Buddhist monks and devotees are expected to gather in various Buddhist temples before dawn.  Then the followers hoist the Buddhist flag and sing hymns to praise the sacred Triple Gem: The Buddha, The Dharma (his teachings), and The Sangha (his disciples).
Buddhist Flag
Devotees bring simple offerings like flowers, incense sticks and joss sticks (These symbolic offerings are to remind followers that just as the beautiful flowers would wither away after a short while and the candles and joss-sticks would soon burn out, so too is life subject to decay and destruction).
Also on this holy day, birds, insects and animals are released by the thousands in what is known as a 'symbolic act to liberation'; of giving freedom to those who are in captivity, imprisoned, or tortured against their will.  Some devout Buddhists will wear a simple white dress and spend the whole day in temples with renewed determination to observe the observance of the Ten Precepts.  Another remarkable aspect of Vesak is that on this special day efforts are made to bring happiness to the poor, aged, sick and handicapped.  The Eightfold Principles of Buddha are once more presented before the world.  It is that time of the year when devotees need to remind themselves about these principles and live up to them.
Gotama Buddha
The core reason to celebrate Vesak is to propagate love, peace and universal brotherhood.  To live in peace, it is important to free one`s mind of the defilements and Vesak is the right time to make a resolution for creating a better world by following Buddha`s principles.
Vesak festival  celebration:
In 2009 / Saturday, May 9th.
In 2010 / Friday, May 21st.
In 2011 / Tuesday, May 10th.
In 2012 / Saturday, April 28th.
Certified Executive/Life Coach, Dr. Jeffrey Hull, MBA, Ph.D.
About Jeffrey Hull: Jeffrey Hull, MBA, Ph.D. is a writer, psychotherapist, and certified executive/life coach whose clients range from single individuals in private practice to multinational Fortune 500 corporations. Throughout his professional career, Dr. Hull has worked with hundreds of individuals, organizational teams, and community groups, and is widely recognized as a pioneer in the fields of performance coaching for executives and life coaching for individuals.  A former Director of Human Resources at Booz, Allen & Hamilton, Dr. Hull has worked with senior executives at AT&T, Banque Paribas, Bankers Trust, MasterCard International, TD Ameritrade, and HSBC.
Over the past decade in private practice, Dr. Hull has created an innovative approach to healing and personal growth called The Life-Shifting Method ™ that synthesizes the most up-to-date methods of life coaching and psychotherapy.  He works with clients in every domain-mental, emotional, physical and spiritual-addressing the full spectrum of life's challenges.  His new book, "Shift! How to Let Go of Fear and Get Your Life in Gear" will be published by GPP (Globe Pequot) books later this year.
An avid meditator and yoga practitioner, Dr. Hull is a certified Vinyasa yoga instructor and regularly leads retreats and workshops for East/West Living, One Spirit Interfaith Alliance, The Forge Institute and SpiritJourneys, Inc.  Dr. Hull has been featured in the NY Times and IBD (Investors Business Daily) and has published numerous articles in the New York Jung Institute Journal, Quadrant, and the San Francisco Jung Institute Library Journal. He has appeared on NBC news and was featured in a story on "Creativity in Business" for Good Morning America on CBS-TV.  You can learn more about Dr. Hull and the Life-Shifting Method at www.life-shifting.com.
LM: At what point in your life did you say, "I'm going to become a life coach and help people find joy in their lives"?
JH: I'm not sure that I ever did say such a thing specifically.  I started "coaching" people as a natural outgrowth of my job as a Human Resources Director for Booz, Allen & Hamilton, back in the mid-90′s.  My favorite part of the job was interviewing candidates, asking them about their dreams and talents, and holding meaningful "career discussions" with the consulting staff.
It was always so gratifying to help someone experience that "aha" moment of awareness around their passions, interests and talents.  I'm not sure exactly how it came to pass, but one day I found myself in a workshop with Thomas Leonard, the founder of Coach University, and lo and behold, discovered that one could actually make a living counseling people and supporting them in manifesting their dreams.
LM: You are recognized as a pioneer in the fields of performance coaching for executives and life coaching for individuals.  Can you expound on the key components for both Performance Coaching and Life Coaching?  Are there any key similarities between the training you provide in these two fields?
JH: In my work, "performance coaching" specifically refers to supporting executives in "raising their game" as leaders.  In the corporate and professional worlds, I work with leaders who are interested in developing their skills, talents and capabilities as strategic thinkers, creative collaborators, and team builders.  It is crucial, especially in today's challenging economic environment that executives and professionals of all kinds constantly seek out opportunities for personal growth.  "Performance coaching" can be a powerful contributor to this goal.
Executive at Play
For me, the critical success factor for "high performance" almost always comes down to [Read more →]
Once again New York will be hosting Amma Ji, "the Hugging Saint" during her U.S. Summer Tour.  She will be at the Manhattan Center in New York City on  July 7th, 8th and 9th.  All programs will be  free of charge.
Her outreach takes two principal forms:
Her darshan programs (Where she reaches people individually)
Her charities (Designed to improve peoples' lives on a broader scale)
Dont miss your chance to experience "the Mother of Compassion" as the media dubbed her.
LOVE IS RECESSION PROOF, INVEST IN IT!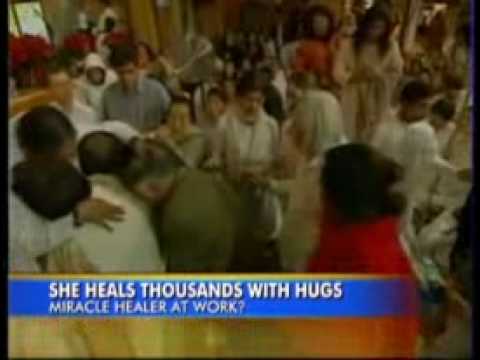 Barbara Biziou, Owner, Blue Lotus Productions
About Barbara Biziou: Barbara Biziou, author of The joy of ritual
and The Joy of Family Rituals
, is an internationally acclaimed teacher of practical spirituality. A national television and radio guest, she is president of Blue Lotus Productions, a multi-media company, specializing in wellness and personal growth.
Barbara inspires her clients to create goals that reflect their values and dreams and offers them the tools, options, and courage to turn those dreams into realities. Her teachings, practices, and rituals gently allow others to incorporate spirituality into their hectic schedules and existing lifestyles without creating extra work or stress! In her words, "it's practical spirituality," a modern approach to age-old customs and traditions from a variety of cultures around the globe.
Barbara is a certified coach, hypnotherapist, voice dialogue facilitator, meditation teacher and Inter-faith minister whose workshops attract an eclectic crowd of upwardly mobile professionals, artists, celebrities, high profile personalities, and Fortune 500 corporations. She has consulted for the likes of Coca-Cola, Weight Watchers, JP Morgan Chase, International Red Cross, Lord & Taylor, Equinox Gym, and Calvary Hospital.
With her never-ending wealth of knowledge, warm, inviting heart, open mind, and natural gift for teaching, she brings her global travels, from Bali to South America, and personal experience to her work, enlightening everyone she meets along the way. She is on the faculty of the American Management Association (AMA), The New York Open Center, East West Living, and One Spirit Learning Alliance. She is also on the board of the New York Women's Wellness Society and Miriam's Well.
Barbara has been featured in Body & Soul, Harper's Bazaar, New York Magazine, and Parents Magazine. She also starred on Morgan Spurlock's hit F/X show 30 Days and was the everyday ritual expert on New Morning airing on the Hallmark Channel.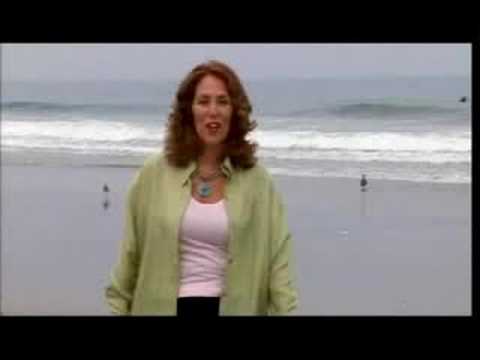 LM: You have often been described as a teacher of "practical spirituality," can you tell us a little bit more about this?
BB: I believe that we need to integrate spirituality into our everyday lives. It is easy to be centered when you are away in a retreat, but the key is how to do it in the midst of chaos. I have studied with many amazing teachers and like to integrate many modalities into my work.
LM: Can you tell us a little bit about your practice with rituals and life coaching?
BB: I became passionate about using rituals after a very personal experience. I lost my sister when I was 6 weeks pregnant and because I was fearful of harming my child, I never really grieved. Years later, while in retreat in Arizona, I found myself creating a ritual to honor my sister. Without knowing it, I brought in elements of Native American, Balinese and ancient women's rituals. When I was finished, I felt a feeling of lightness that I had not experienced for years. I realized [Read more →]

Darshan with Amma Ji.
Erica McDonald, a New York photographer wants to create a photo-narrative about individuals in India and around the world who benefit from Amma Ji's humanitarian activities, bringing more awareness to the possibility of a selfless life.
And you can help her achieve her dream!
Erica has entered her project at Name Your Dream Assignment.
A contest for photographers of all backgrounds.  Where the winning idea will win $50,000 to bring his or her dream assignment to life.
So, in the spirit of Amma Ji: Do a  selfless act and spread the love.
Vote,  forward the link to your friends.  Be sure to get your entries in by April 3rd, when voting closes.
Om Amriteshwaryai Namaha!